The uniqueness of cryptographic assets, like Non-Fungible Tokens (NFTs), on blockchain provides wide-range of potential applications. One of potential application is enabling people to demonstrate and have their individual identity that they can clearly own.
By issuing a unique NFT badge as attendance record for individual who takes part on an event does not only help increasing level of engagement, by attracting people to attend series of events for digital collectible badge, but these attendance records could also represent identities and experiences of event attendees. As these NFT badges are stored in individual own crypto wallet, therefore they have full control of their own badge which is a core concept of self-sovereign identity (SSI).
The payment trillema for tourists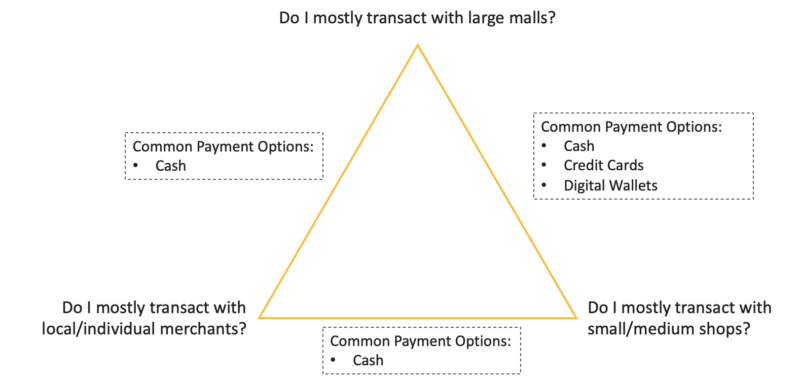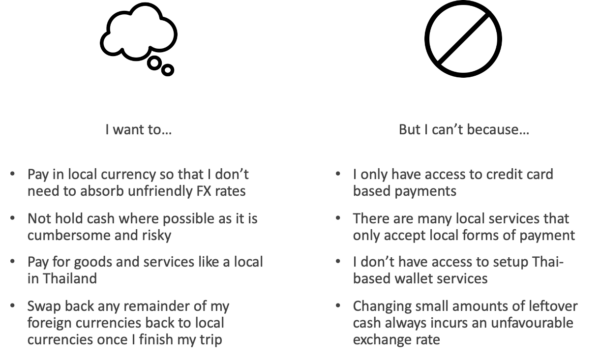 Travel wallet application enables tourists to pre-load cash and convert foreign currencies to asset-backed digital Thai Baht. Tourists can use their wallet to pay any merchants that accept QR payments. This could reduce the burden of tourists to hold physical cash and finding FX dealers while travelling.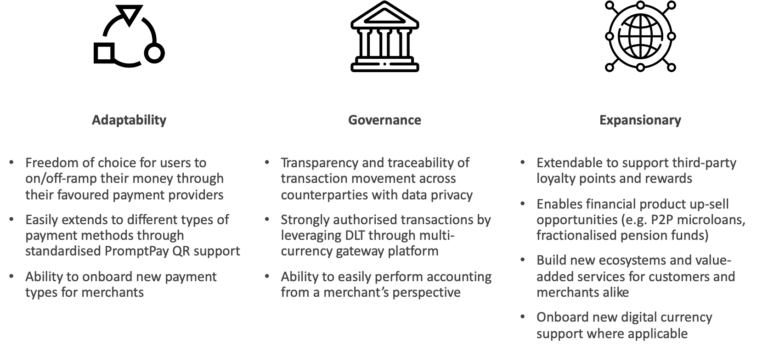 We chose blockchain technology to manage internal digital currency assets, which increases traceability and transparency of the asset movement. Moreover, in case CBDC currencies are widely available, we can use our blockchain to bridge between those digital currencies which improving settlement process than traditional cash transfer. Also our platform acts as customer digital assets's custodian, this would help end-user to easily on-board the application without knowledge of DLT and preventing the lost of their self-custodian digital assets.