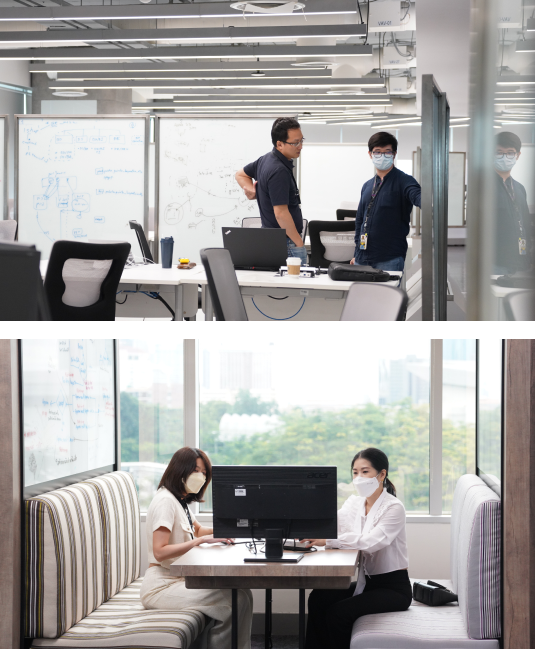 | Combining startup agility with enterprise experience
SCB TechX is the team behind SCBX's successful transition into the digital age. We specialize in creating scalable enterprise-grade solutions for businesses, enabling them to support a huge customer base with the highest level of security.
In order to cut down on unnecessary processes and make room for initiatives, we have structured our company as a startup, enabling us to design solutions for our clients rapidly and efficiently.