In the blink of an eye, it's already the last month of the year. This month's Work Inspiration article would like to present a special interview with SCB TechX's CTO, Mr. Jonathan Sharp or Mr. John, to share his career journey from the beginning to inspire young people. In a stage whisper, Mr. John himself started his career as an ordinary employee but what made him become a CTO? Let's find out together.

As far as we know you have Computer Engineering background, Why did you choose to study this major?
I got into computer when I was about 12 years old. At that time my family was not wealthy by any stretch. My parents have four kids and My dad was in the Air Force .I am not sure why, but one day my parents bought one of the very early home computers. It was called a Commodore VIC-20 and it had 20K of memory. You could load programs from cassette tapes and play video games on it. I discovered a way to interrupt the loading of the programs which I could go and rewrite the rules of the game so that's how I got involved in the programming. Many years later, I applied for college, and I was still programming.

Can you tell us about your career journey to inspire young people?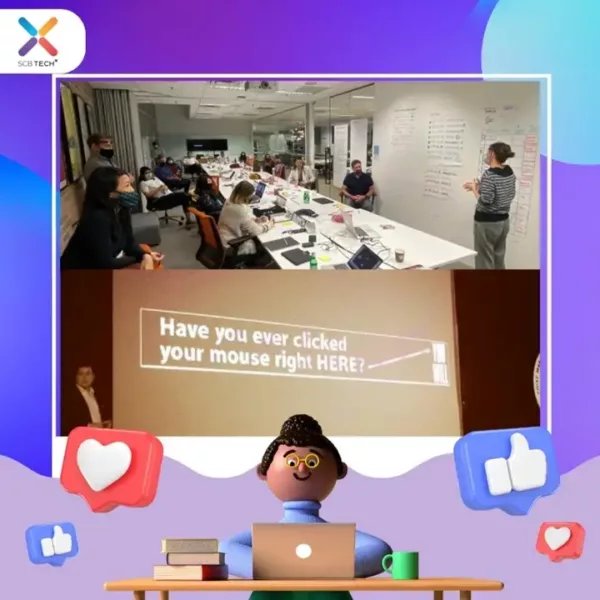 It's been all with Publicis Sapient. I joined Publicis Sapient (USA) as a developer right after I graduated from Royal Military College of Canada. I learned a lot about programming and worked for different kinds of business industries such as the natural gas pipeline systems, car company systems and start-up companies in Silicon Valley. I spent about 8 years working in California and San Francisco. I asked my boss to transfer me to London. It was good experience to see a different perspective from clients. I did a lot of work in online gambling and gaming. It's a big business and they have quite sophisticated systems as well. After working there for a couple of years, I put my hand up to come out and help build the business in Singapore where we were just starting to build a business in Southeast Asia. I played several different roles; one was responsible for technology across Asia Pacific. I also stepped into running the business for Southeast Asia as a Managing Director. I managed P&L, cost, business development in order to grow a healthy business. I spent some years there and then I was asked to work with SCB TechX. It's been a real pleasure to work with amazing teams. There are many opportunities out there across the region if we bring some of the global perspective, assets, strong design and engineering team that our two groups have here. We have the advantage to be the first Tech-Expert company in this region entirely.
Which projects did you learn a lot while you were a developer?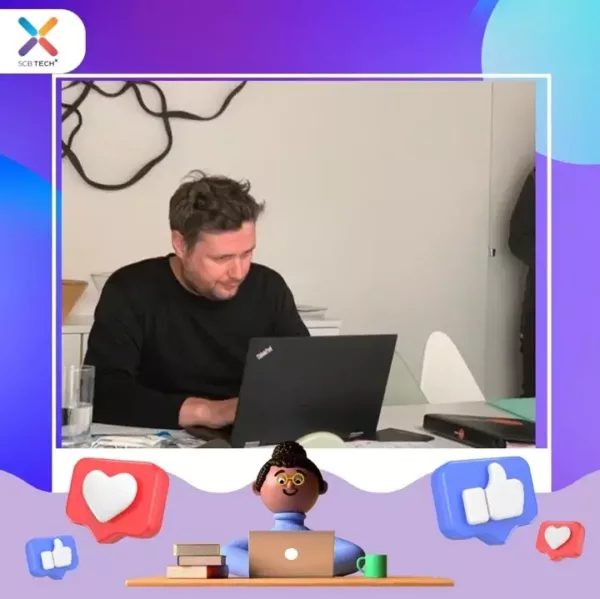 One of the big programs that I played a key role was the natural gas pipeline network systems to transport fuel products around the country. We were hired to replace and rebuild systems using new technologies which 3 other consultancies had tried and failed to replace it. We took about 18 months of development and that was really one of my first big programs that I got a chance to work on. It taught me a lot about being part of the support team. Originally there was about 500 people working on that at its largest point, after it went live, it was a smaller support team responsible for running the system. I was one of those support people who had pagers alert in the middle of the night because some batch had failed and needed to repair. I got some valuable lessons how important to write clean code that people can easily understand and maintain because when it's not written well is hard to fix a lot of other people code. I think every developer should have the opportunity to work in a support team and know how to take care of somebody else. Long story short, this project was a good lesson although It was extremely late nights and hard work 🙂
Can you share us how to achieve career advancement to be CTO at SCB TechX? and how to deal with the challenges?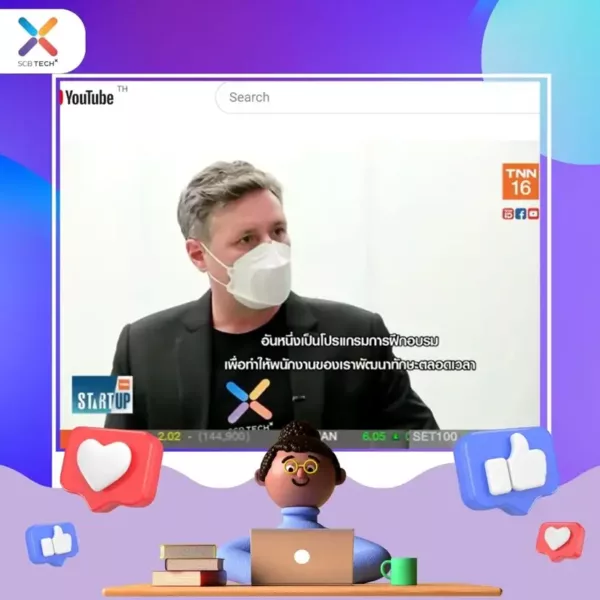 Hard work is part of it. It's certainly important to dedicate to the profession and learn from mistakes. Besides, the quality of work should always meet the highest standard because it will increase productivity eventually.
For the challenges, I think it's not only CTO but also all senior leadership roles have faced so far is maintaining balance while multitasking. It's a race against time while we still have to maintain quality. Prioritizing tasks and projects is crucial for every leader. They can be strategic and looking far into the future or it can be day-to-day operational needs. You must be careful how you manage and prioritize the project vs. time so you do not lose sight of the bigger picture or the upcoming plan. It is easy to get caught up in the day while analyzing trivial details. However, in this role, the most important part of the job is to look forward so that we can continuously be moving in a direction that it should be.
the job is looking ahead so that we can continuously be moving in a direction that it should be.
How do you handle a project failure?

I think over the years of work experiences, you gain more knowledge and expertise which helps you to spot early signs of where things do not seem right. You have to detect those things early and get it right immediately. According to me, Professional Integrity is most important .If something is not right, even in slightest doubt , Pause there . Look and fix it. Does not matter if we must take more time and more resources to correct it as quality that we committed to our customers should never be compromised. At the end of the day It is not about finishing the job only but It is about delivering the best to our customers.
If you were interviewing someone to fulfill your team, what traits would you look for?
I think I have interviewed hundreds of people over the years for sure J One of the biggest criteria in my mind is this person's ability to work in a team. It requires some level of soft skills. Soft skills come naturally and uniquely to everyone. The hard skills are also important but hard skills can learn anytime. For me, having a team that can work along together happily is the most important thing. So the first factor I look for in a person is he/she is a "Good Team Player "
Besides, one of the questions I ask every candidate is "if they have any questions?". You can tell a lot by what candidates ask or if they have no questions. A well-prepared candidate will have insightful questions to ask. I like candidates asking me questions because it does indicate to me that they're serious and they're doing their homework.
What do you like to do outside of work?
I am a bit of an amateur home cook (hahaha). I love barbecuing . The best two things about cooking is , ,One is the joy of making something right, You get in charge and in control. And the second thin I love is kitchen gadgets. The latest one that I bought is a new BBQ appliances and what I'd like to do is find the most complicated recipes and then spend the day working on it . I don't see no point to be online working on the weekend . I would rather spedt time with family and cook for them . I do run almost every morning too with my dog that I have adopted from the street. She's been living with us for 14 years now. The park that I always go for run with my dog is great as they welcome pets as well.