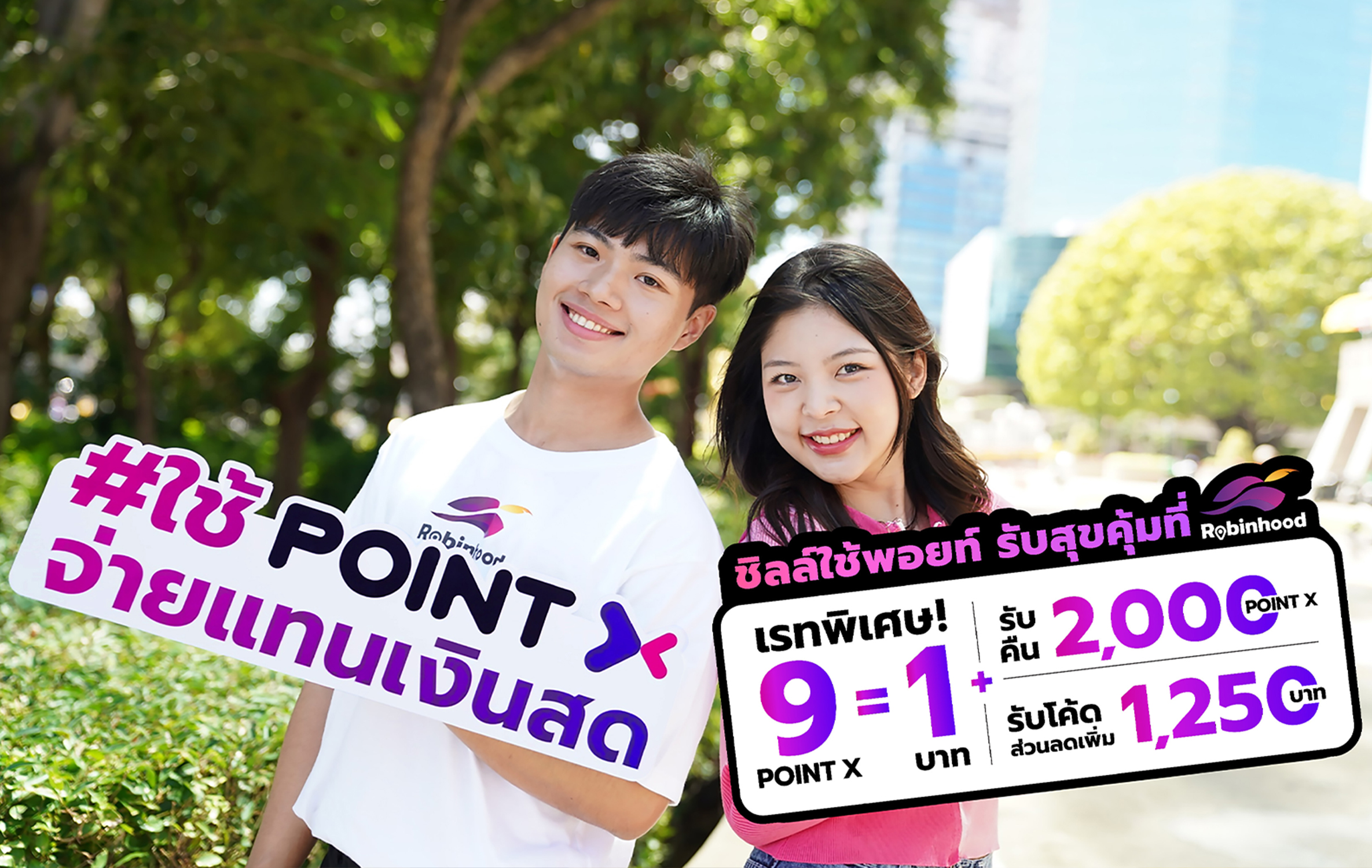 "PointX" is introducing a revolutionary platform that consolidates all accrued points into a unified hub, elevating the points utilization experience boundlessly and catering to diverse customer lifestyles. In a recent collaboration, the platform has partnered with "Robinhood," an application for sustaining small businesses, to unveil the "Pay with Points and Enjoy Triple Delights" campaign. This endeavor aims to gratify point-holders by enabling them to use their points in place of cash for ordering food, arranging travel, and procuring groceries, thereby relishing threefold rewards. By using PointX for transactions on the Robinhood platform, participants can unlock three privileges: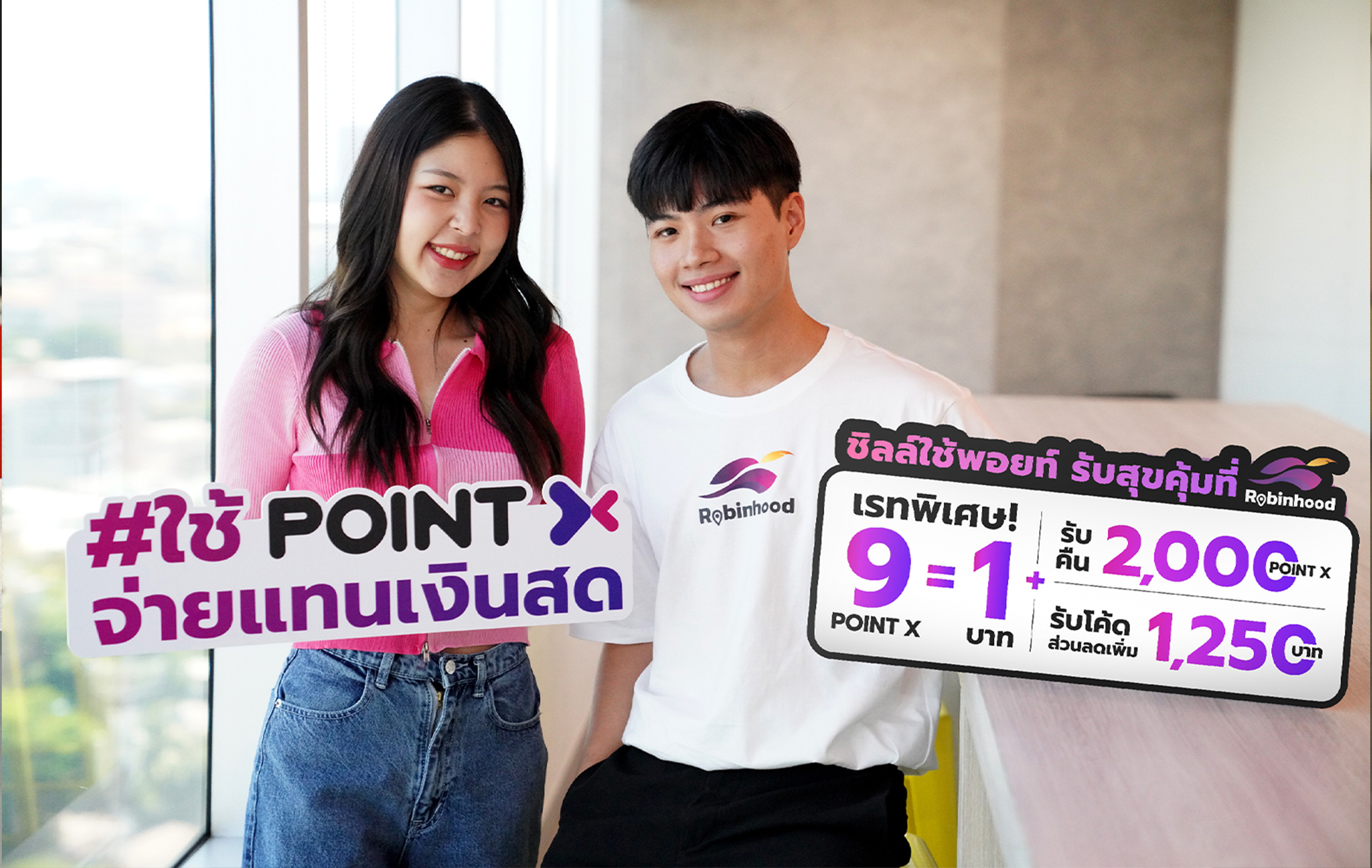 Step 1: Benefit from an exclusive exchange rate of 9 PointX to 1 baht when patronizing outlets participating in the "Pro DD" promotion. This offer allows for transactions of up to 20,000 PointX per purchase, with a total of 3,500 offers available over the campaign period.
Step 2: Upon accumulating a spending threshold of 20,000 PointX or more, users receive an additional 2,000 PointX, limited to 100 offers.
Step 3: Through the accumulation of specified expenditures, participants can access an extra Robinhood discount code, worth up to 1,250 baht. This opportunity is limited to 700 offers during the promotion period spanning July 15, 2023 to September 30, 2023.
Embark on a journey of liberating point utilization, as "PointX" transcends the conventional boundaries of point systems. Experience the convenience of spending points as cash across various platforms. To learn more, reach out to the SCB Call Center at 02-777-7777 or visit the website: https://www.pointx.scb/rbh-3bonus/.
Unlocking the potential of PointX to use as cash at Robinhood is a straightforward process:
Transfer reward points from your SCB / CardX credit card(s) to the PointX application to enable points payment on the SCB Easy application.
Place your food order, hotel/flight reservation, or grocery order on the Robinhood application and choose the SCB Easy application as the payment method.
Go to "Pay with points" and choose "All points" or "Partial points".
Confirm your payment.