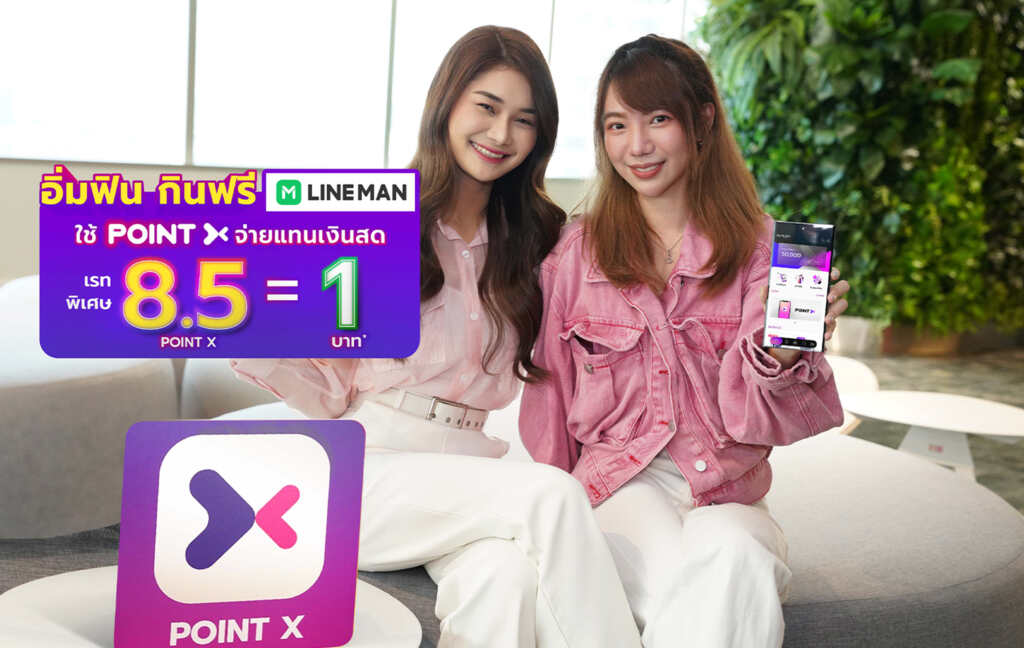 The PointX application opens up a whole new frontier for collecting and redeeming reward points. PointX is a novel shopping app created by SCB TechX, a member of the SCBX Group that focuses on digital technology. PointX's newest campaign, "Feast without Worry," is sure to make foodies happy by enabling members to pay for food on the LINE MAN application with PointX via the SCB EASY application. Between April 1 and May 31, 2023, PointX members can redeem their points for a special rate of 8.5 PointX = 1 baht (limited to 2 orders per person per day or a total of 2,000 offers during the promotion period). PointX users can also order meals for less without entering a discount coupon. For more information, please contact the SCB Call Center at 02-777-7777 or the website https://www.pointx.scb/lineman-apr23-may23/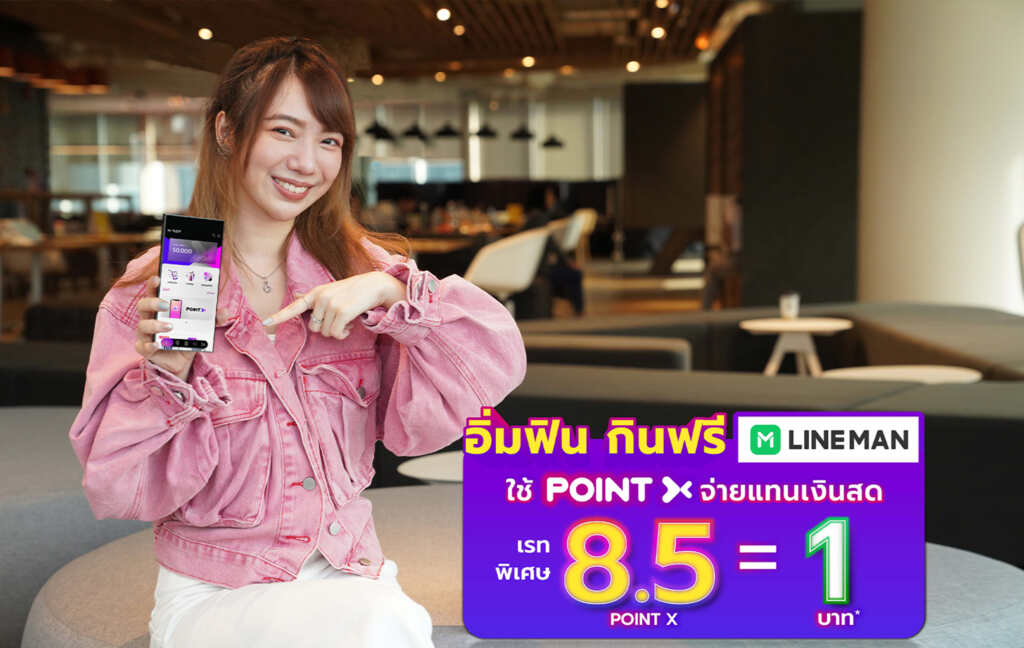 Point usage instructions for LINE MAN
1. Transfer SCB credit card points to the PointX application.
2. Select a food item on the LINE MAN application and press the confirm button, select "SCB EASY" as the payment method, and then press the "Pay" button.
3. Select "All Points" or "Partial Points" under "Pay with Points."
4. Confirm the payment and wait for the food/drinks to be delivered directly to your door.
Download the PointX application for a new world of unlimited  point accumulation and redemption at: