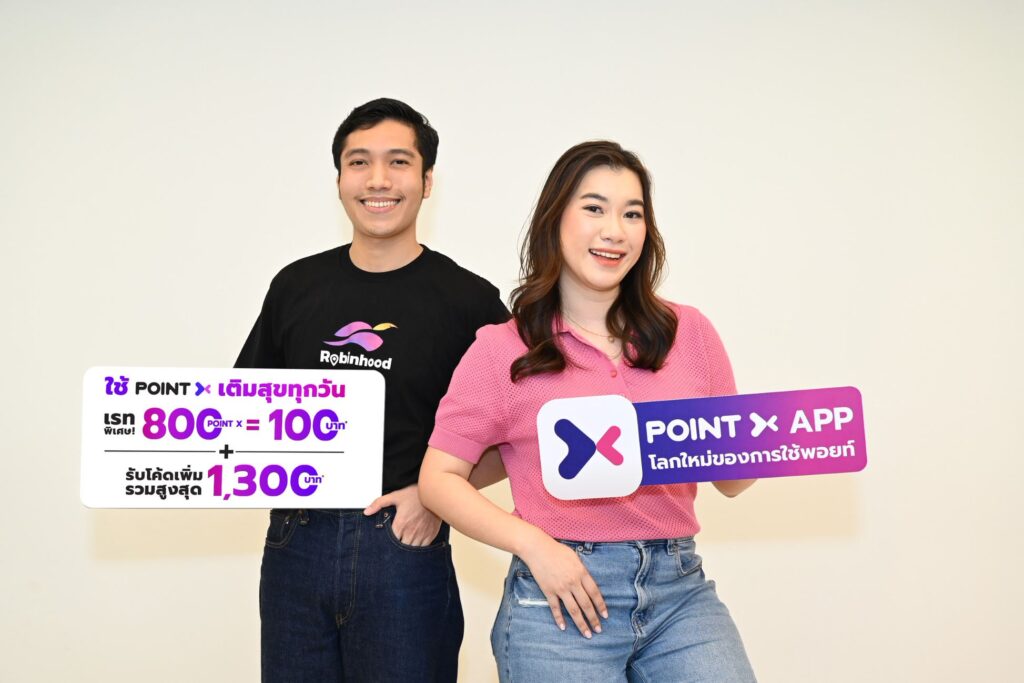 With the new year just around the corner, "PointX", an all-in-one reward point wallet platform developed by SCB TechX, a digital technology expert under the SCBX Group, launches a special "HAPPY EVERYDAY" campaign for customers to enjoy using PointX instead of cash when ordering food, booking accommodations, or ordering groceries through the Robinhood application. Bringing happiness to your every day with three progressive deals from November 29, 2022 until January 29, 2023: 
Step 1: Redeem points at a special rate of 800 PointX for 100 baht for the purchase of goods or services. The redemption is up to 10,000 points per transaction. 
Step 2: Get an extra discount code worth up to 300 baht. Every 1,000 PointX spent will receive a 60-baht discount code for Robinhood Food (minimum spend of 350 baht per order). 
Step 3: Get even more! Get a 1,000-baht discount code. The accumulated spending at 10,000 PointX and above will receive a 1,000-baht discount code for Robinhood Travel (minimum spend of 5,000 baht per booking, Limit 1 discount code per user). 
For further information, contact the SCB Call Center at 02-777-7777 or visit www.pointx.scb.
How to use PointX as cash 
Transfer reward points from your SCB credit card(s) to the PointX application to enable points payment on the SCB Easy application. 

Place your food, hotel reservation, or grocery order on the Robinhood application and choose the SCB Easy application as the payment method.     

Go to "Pay with points" and choose "All points" or "Partial points".  

Confirm your payment.
Download the PointX application, a new concept in unlimited reward point accumulation and redemption, and the Robinhood application at: