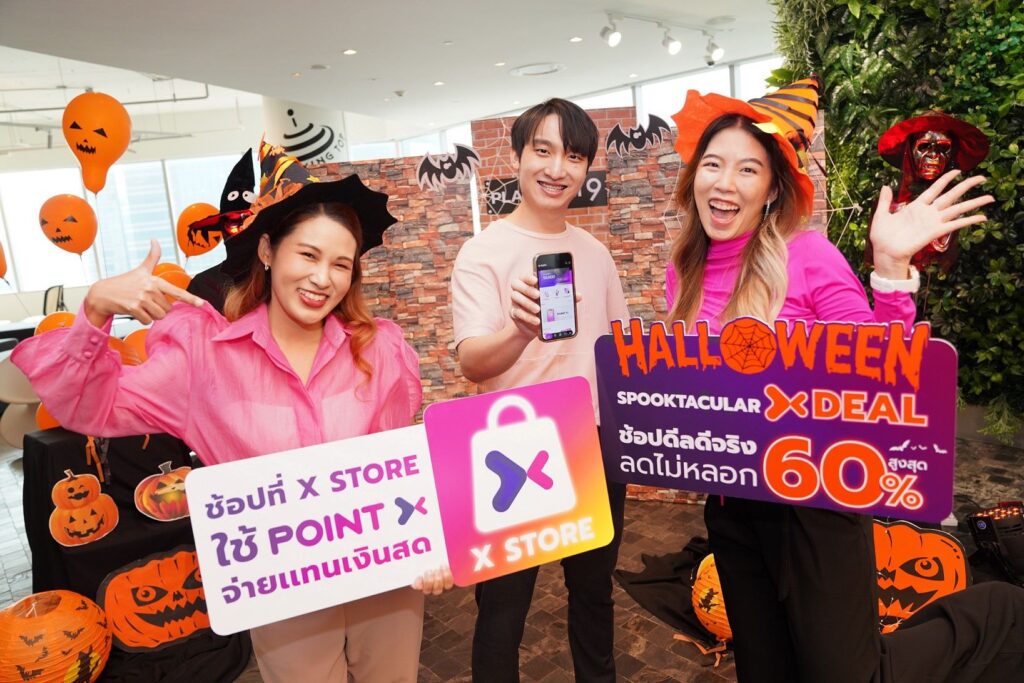 SCB TechX, a member of the SCBX Group specializing in digital technology, has released a unified platform called "PointX" to revolutionize the way reward points are earned and redeemed. With the introduction of its online "X Store," the company hopes to attract customers who have credit card reward points that they have not yet redeemed by offering the best value products across more than ten categories at discounted prices from well-known brands. The app lets customers use their points for flash deals and other special priced items. Further, every month the app will highlight fantastic "X Deals," and this October the app will debut a "HALLOWEEN SPOOKTACULAR X DEAL" to celebrate the Halloween season. No tricks, just treats! Save up to 60% on participating deals at X Store when using PointX to make purchase in place of cash during 26-31 October 2022. Keen shoppers, treat yourselves to this Halloween Sale!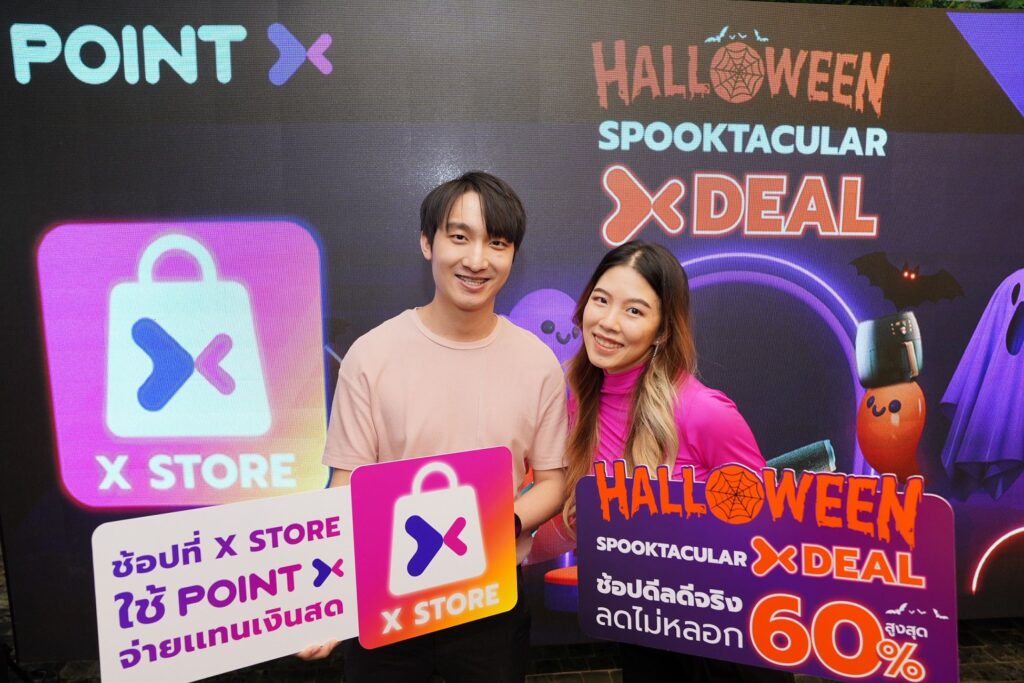 SCB TechX Chief Executive Officer Mr. Trirat Suwanprateeb said "PointX's origins can be traced back to an initiative to address prevalent issues with utilizing credit card reward points, which are kept in several locations. That's why we built the PointX app, where users can pool all of their points into a single account. It's an innovative system for collecting and spending points. We have also selected and assembled exceptional discounts on the "X Store," which will feature great value products across more than ten categories of well-known brands across both budget and high-end retail outlets. Earned points are easily used for flash specials and other limited-time discounts. What's more, each month PointX will feature exclusive discounts designed to encourage customers to use their points. In celebration of the upcoming Halloween holiday, we have introduced a new "HALLOWEEN SPOOKTACULAR X DEAL" that will give customers a discount of up to 60% when they use PointX to make purchases at X Store on the platform between 26 and 31 October. It is our intention that this campaign will provide the new generation with yet another convenient alternative to spending cash by giving them the opportunity to use points instead of cash in any situation. A variety of new offerings from the company are in the works.
Instructions on how to use PointX in place of cash at X Stores
Transfer all of your SCB credit card points to PointX. 

Navigate X Stores and find items you want. 

Choose the item and then click "Add to cart". 

Select "Review Order" once you have entered the number of products you would like to buy, chosen a shipping address, and chosen a shipping option (if any). 

Verify your order details, and then click "Confirm." And Enter PointX app's PIN. 

If the "Save sales slip automatically" function has been enabled a sales slip will be automatically saved to your device.
Those interested in the new infinite concept of accumulating and spending points anywhere as if they were cash can download the "PointX" application as follows: