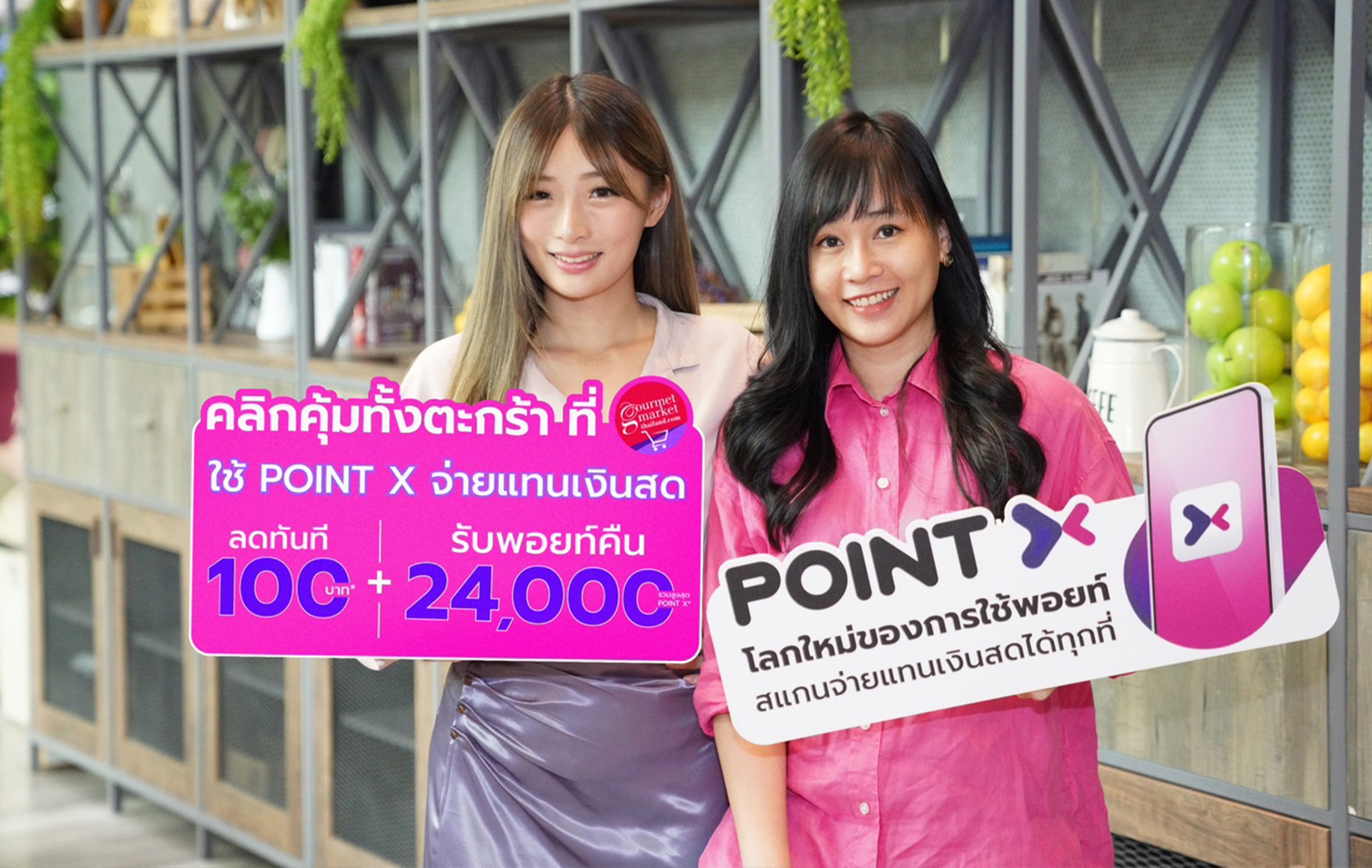 "PointX" is an innovative platform designed to centralize all your accumulated points, revolutionizing the way points are earned and used, without any limitations. With PointX, the power of points transcends, offering a cash-like flexibility that seamlessly adapts to every customer's lifestyle. PointX is thrilled to unveil an enticing offer for dedicated online shoppers: "Click to Unlock Greater Deals on Your Gourmet Market Online Cart" through PointX. The greater your shopping and utilization of PointX as cash, the more your benefits magnify when settling payments using the SCAN & PAY feature on the PointX application at www.GourmetMarketThailand.com or the Gourmet Market Application. Here's how you can indulge in two rewarding promotions: Step 1: Enjoy an exclusive 100-baht discount (apply code: PX100) for a minimum purchase of 1,000 baht per receipt. This exclusive privilege is available for up to 4 redemptions per account, offering a total of 120 privileges during the campaign period. Step 2: Elevate your gains with points back up to 24,000 PointX when transacting with PointX. Users will receive a return of 30 PointX for every 100 PointX or more utilized in a transaction. This advantage is capped at 6,000 PointX per person per month. A great opportunity awaits the first 100 individuals who meet the specified spending criteria each month, culminating in a total of 400 privileges throughout the promotion period. From September 1, 2023 to December 31, 2023, embrace the PointX experience by choosing PointX as your payment instead of cash, and relish an array of exceptional privileges. For further details, please contact the SCB Call Center at 02-777-7777 or visit our website at https://www.pointx.scb/gourmetmarketonline.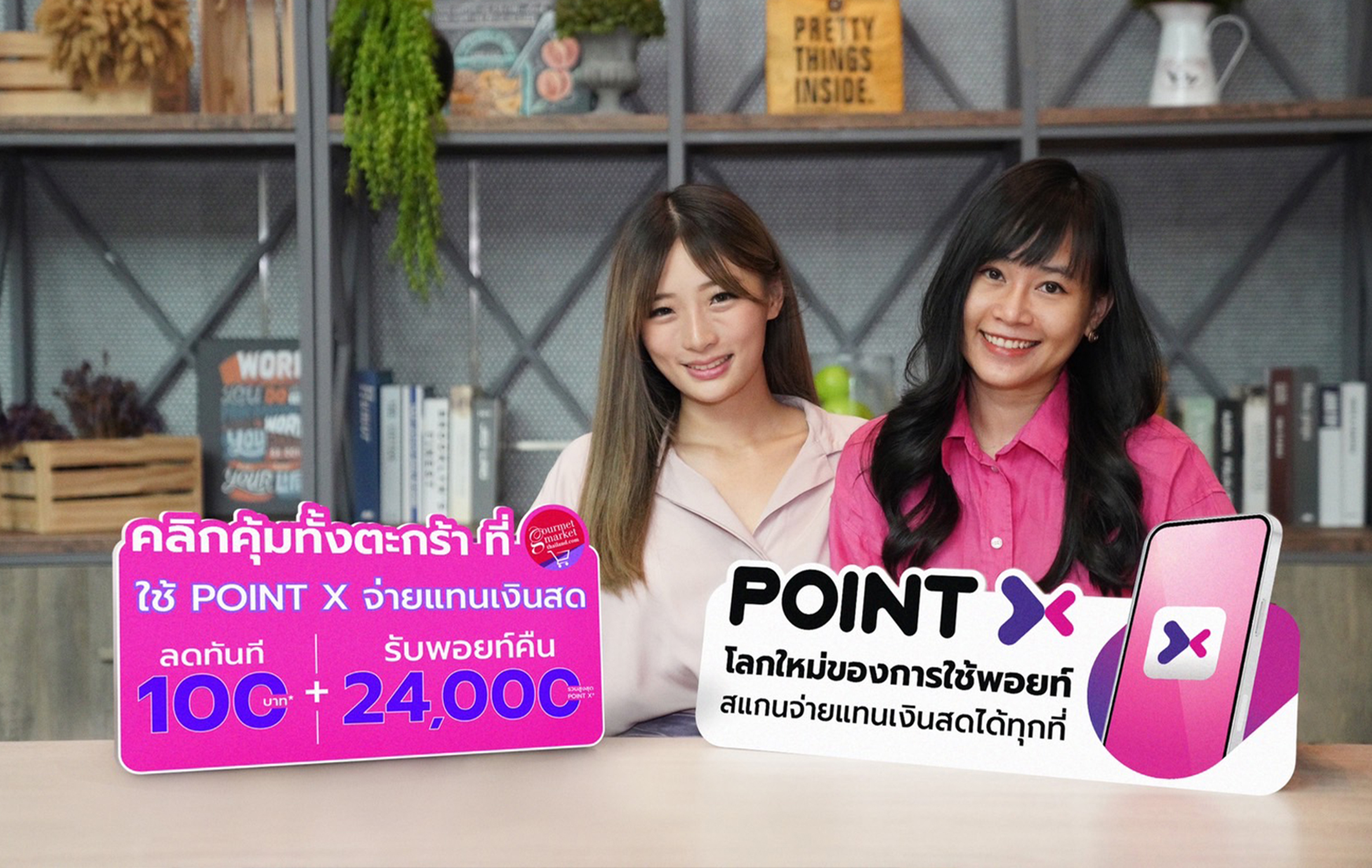 Here's a step-by-step guide on how to use your PointX at Gourmet Market Online:
Transfer your reward points from your SCB / CardX credit cards to the PointX application.
Browse the product selection and add items to your cart. Proceed to checkout.
At the checkout stage, enter the "PX100" discount code and select your preferred delivery method.
Opt for the "Transfer via QR Code / PointX" payment method.
Utilize the SCB EASY app to scan the QR Code for payment using your PointX. You have the flexibility to choose between using "All Points" or "Partial Points".
Review the payment details and select "Confirm".
Complete the process by pressing "Confirm Payment" on the Gourmet Market Online web page/app once again.