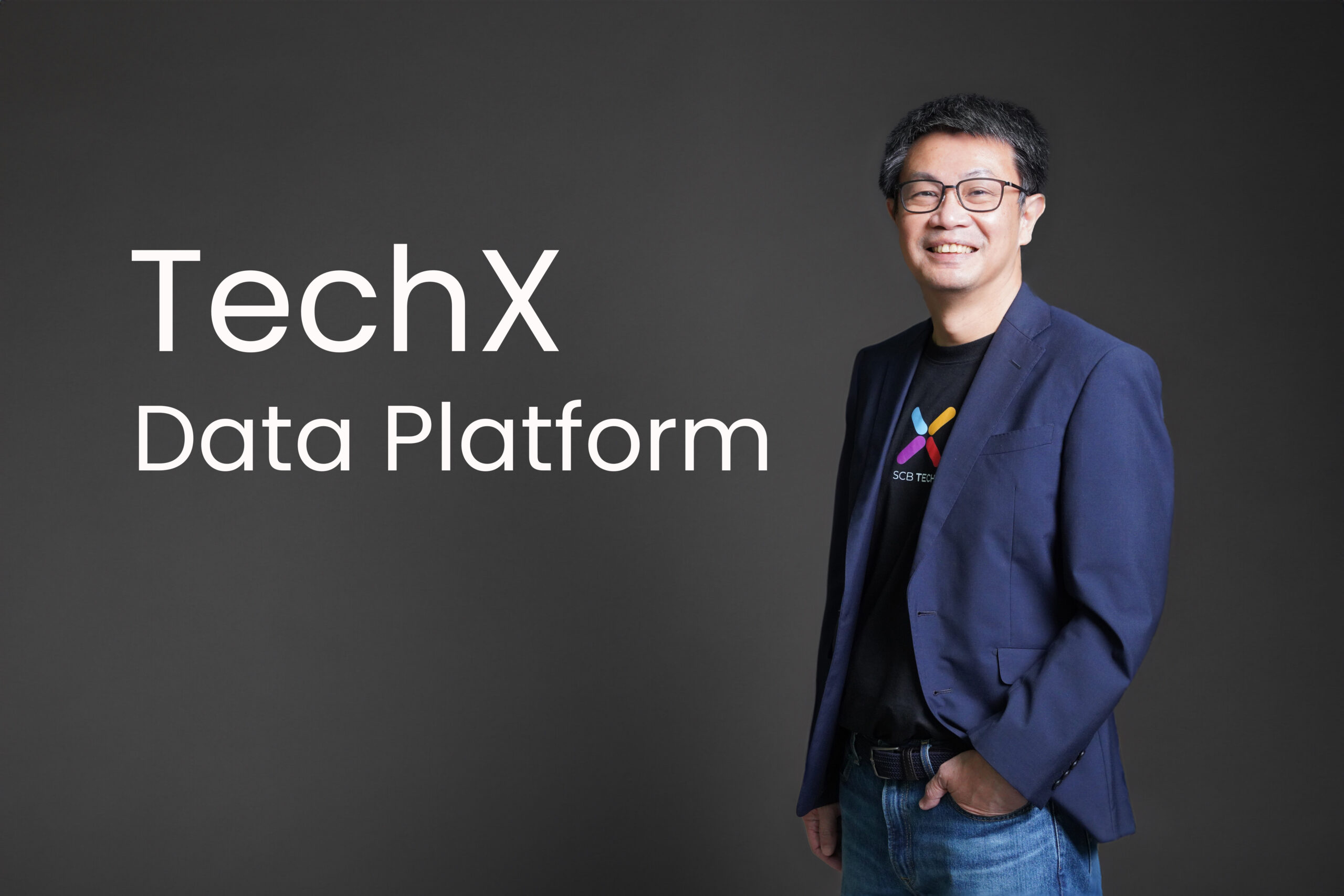 SCB TechX Co., Ltd. (SCB TechX), an expert in digital technology and a provider of Platform-as-a-Service within the SCBX Group, is dedicated to ushering in novel capabilities in data and AI technology. Its mission involves the creation of the TechX Data Platform, tailored to empower enterprise clients in seamlessly managing the entire spectrum of data within a unified data platform, achieved through advanced data processing and analysis and infused with machine learning and AI functionalities, all designed to be effortlessly accessible. The TechX Data Platform, meticulously crafted by seasoned professionals through comprehensive information management, serves the purpose of enhancing operational efficiency and mitigating risks for their valued clientele. It also acts as a catalyst for businesses to embrace a data-centric approach, propelling them toward becoming data-driven organizations. These efforts align with SCB TechX's vision of emerging as a frontrunner among Southeast Asia's premier technology companies. Their commitment lies in pioneering innovative future-proof solutions that deliver unparalleled customer experiences.
According to Mr. Trirat Suwanpratee, Chief Executive Officer of SCB TechX Co., Ltd., "The pivotal role of data in steering organizations toward digital transformation cannot be understated. Consequently, a majority of enterprises encounter challenges with data storage, leading to inaccuracies in data analysis. These flaws, in turn, lead to erroneous decisions and missed business prospects. SCB TechX has thus conceived the TechX Data Platform as an avenue for aggregating and overseeing diverse data types within a singular ecosystem. Leveraging advanced data processing, analytics, machine learning, and AI capabilities, this platform proactively forecasts outcomes to enhance business efficiency and minimize risks with precision. Furthermore, the TechX Data Platform safeguards data security through globally recognized standards, facilitating seamless integration with external systems as necessitated by businesses. This aligns with the stipulations of the Personal Data Protection Act B.E. 2562, ensuring a holistic compliance approach.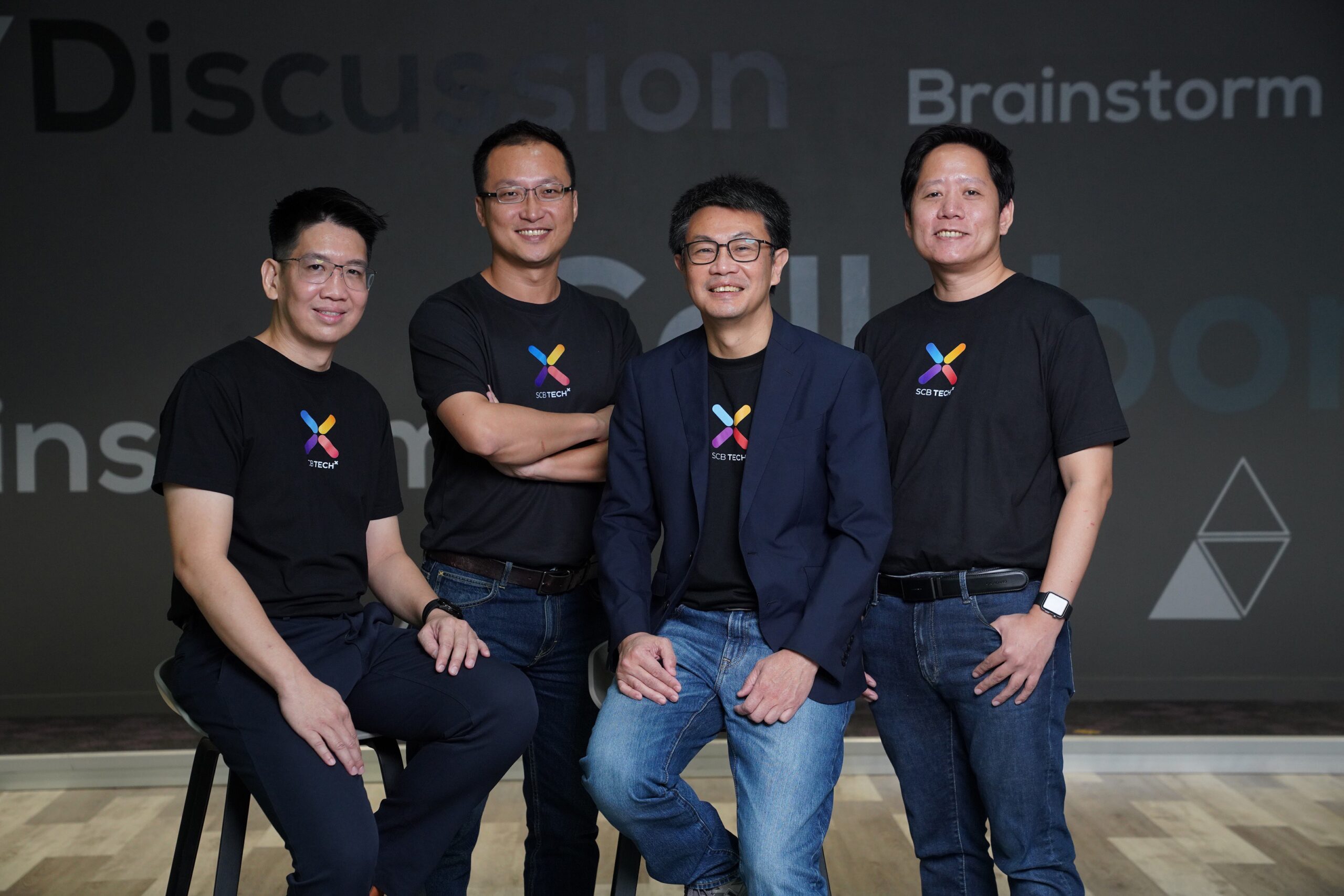 "The TechX Data Platform stands as a data-as-a-service solution, designed for user-friendly accessibility, and crafted by the adept team at SCB TechX. This team possesses profound expertise in holistic data management, spanning diverse industries such as financial services, mobile applications, food delivery tech platforms, health tech, and retail & loyalty tech platforms. Recognizing the intrinsic value of data, the company pioneers solutions aimed at catering to evolving demands and effectively managing the extensive data landscape within the business sector. This platform emerges as a compelling alternative for corporate clientele, offering a comprehensive data management solution that streamlines operations, cuts costs, and fosters sustainable growth amid rapid technological shifts," elaborated Mr. Trirat.
Key Features of the TechX Data Platform:
Holistic Approach: The TechX Data Platform delivers an end-to-end data management solution encompassing data import, storage, management, analysis, and security. It further supports advanced AI and machine learning-driven data analysis.
Tailored Solutions: The platform's data solutions are adaptable to businesses of varying scales – startups, SMEs, and large enterprises – each with unique data utilization requirements.
User-Friendly Interface: Seamless integration with diverse systems characterizes the TechX Data Platform. Users can effortlessly extract data to familiar software tools like Power BI or Tableau. Moreover, the platform obviates the necessity for coding knowledge, ensuring universal access to essential information across all organizational departments.
Reliability: SCB TechX collaborates with eminent data and cloud service providers like Databricks, AWS, Microsoft Azure, and Google Cloud Platform, fortifying data security. For Thai organizations, the platform adheres to the Data Governance Framework and the Personal Data Protection Act B.E. 2562 (PDPA) guidelines.
For enterprises interested in the TechX Data Platform, comprehensive details can be found at https://scbtechx.io/th/services-products/data-platform/ Inquiries can be directed by emailing: contact@scbtechx.io.