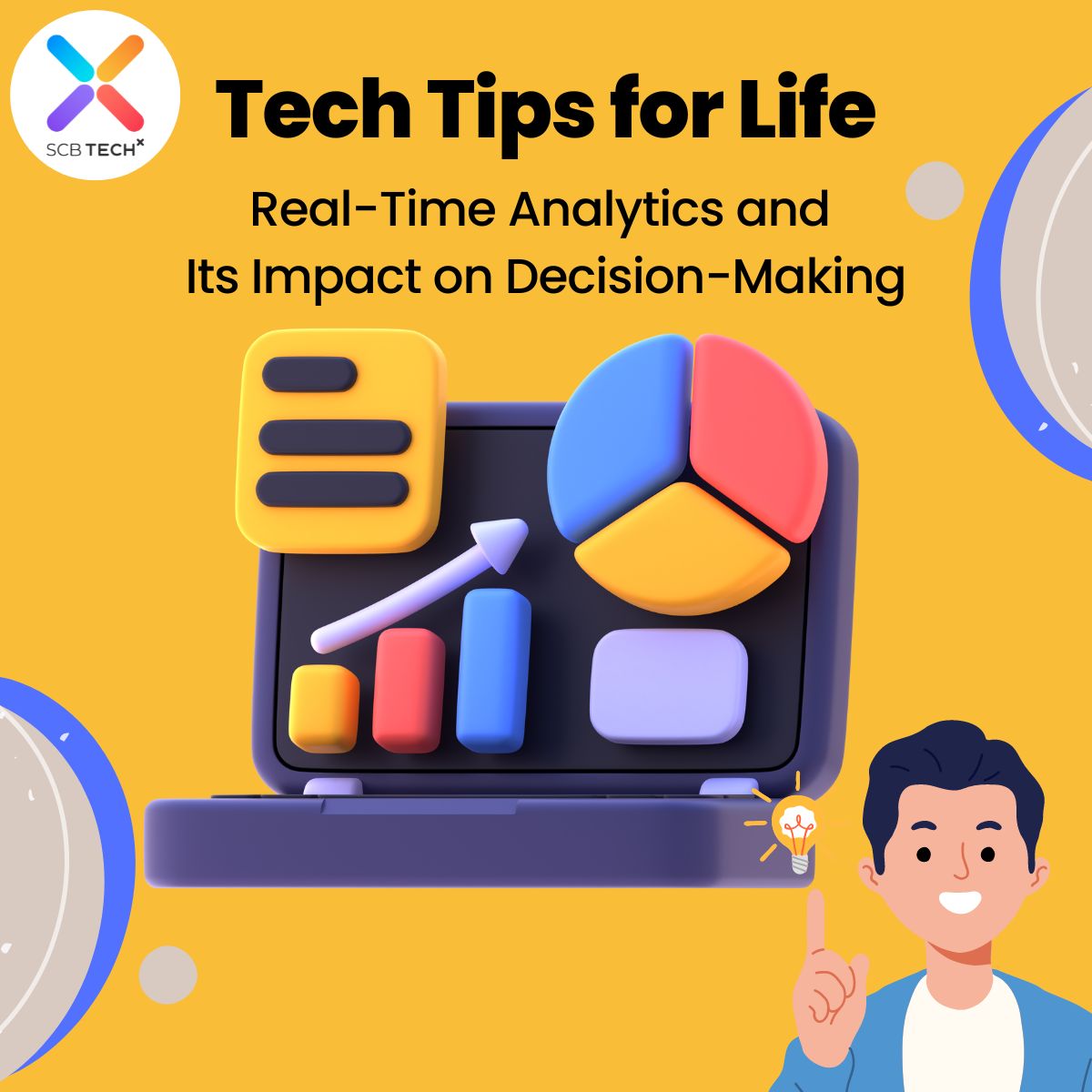 Data is the footprint we create and interact with every day. The time to disregard this data has long passed; the significance of real-time data cannot be ignored. Now, let's understand real-time data and analytics from Khun Rubina, Data Science Business Analyst, SCB TechX here.

Real-time analytics is the utilization of 'real-time data' or 'streaming data.' It operates at the moment, delivering insights that are both relevant and actionable for generating insights. e.g.
Navigation apps: They offer real-time traffic congestion information, route updates, and estimated travel times.
Online gaming: Multiplayer online games rely on the actions and information shared among the players.
Supply chain tracking: You can track your shipments, inventory, delivery routes, and more.
So, how does it help in decision-making? Real-time analytics can help optimize your internal processes, such as retrieving data from machine sensors for their performance or tracking shipments to optimize routes and deliveries. It enhances personalized experiences with tailored recommendations that can improve customer satisfaction and loyalty. It also helps mitigate risks and enables us to seize opportunities, whether it's in the stock market or detecting fraud. For instance, a bank can detect above-average spending and help prevent potential losses.

However, real-time analytics also comes with challenges like the skills and resources required, infrastructure complexity, data volume, quality, and accuracy. Real-time analytics can shift your decision-making. Organizations should weigh the potential benefits and whether it aligns with their needs, resources, and objectives.

Now, the company has provided comprehensive Data Platform services. If anyone is interested, please reach us to contact@scbtechx.io😊