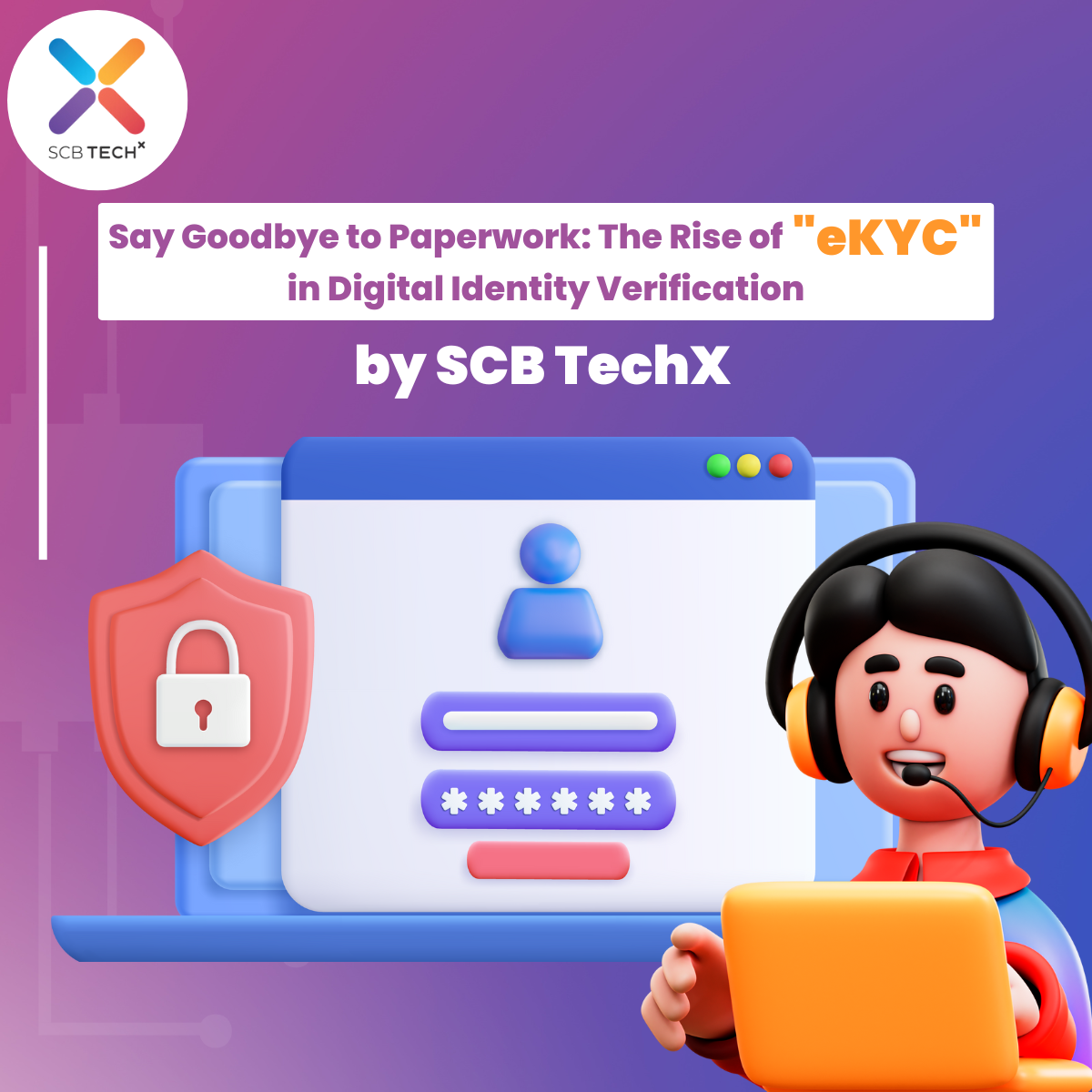 The eKYC (electronic Know Your Customer) process confidently provides a remote way to verify the identity of a user. This is achieved through digital documents and biometric data, eliminating in-person verification. How can using the eKYC system from SCB TechX simplify identity verification? Would it be beneficial if we reviewed it together? 😊
Traditional authentication methods can be time-consuming, but eKYC can reduce the time it takes to verify identity. Users can submit documents and pass inspection within minutes, making the process efficient and fast.
eKYC is a highly secure method that reduces fraud risk and increases confidence between users and organizations.
eKYC process allows users to complete the verification process from their smartphone or tablet, eliminating the need for physical presence and increasing convenience and satisfaction.
Many businesses must comply with strict regulations to prevent money laundering, fraud, and identity theft. Adopting eKYC simplifies the collection and verification of essential data for compliance.
Traditional identity verification methods often involve manual paperwork, increasing operating costs, and human errors. By utilizing eKYC technology, these costs and mistakes can be significantly reduced.
At SBC TechX, we offer 24/7 incident support for users experiencing issues with the eKYC system. Our team promptly solves problems within 1-2 hours to ensure a seamless user experience. The solution to the problem will vary depending on how severe it is.

📍If you are interested in SCB TechX's eKYC solution, we have specialists to advise and help you assess your company's system readiness. Please contact us at:
Email: contact@scbtechx.io
Website: https://scbtechx.io/ekyc/
Facebook: https://www.facebook.com/scbtechx/
LinkedIn: www.linkedin.com/company/scb-tech-x/
Medium: https://medium.com/scb-techx